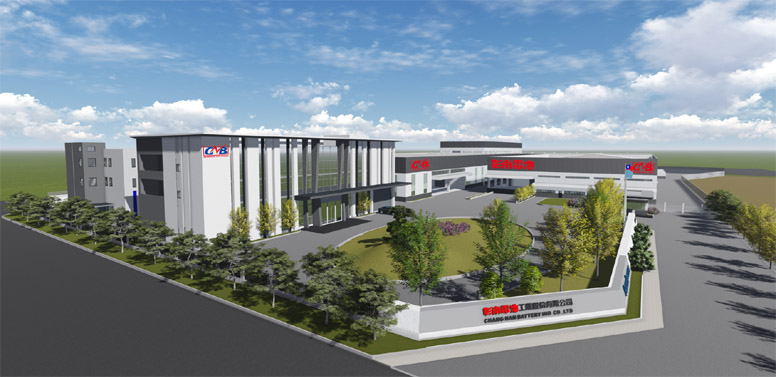 40+ years manufacturing experiences in Lead Acid Battery Industry.
Chang Nan Battery Ind Co. Ltd established in year 1972 and has 40+ years manufacturing experiences in Lead Acid Battery Industry. Chang Nan Battery Ind Co. Ltd is investing to restart brand new plant factory in Taiwan located inChanghua Industry Park in LuKang town with the modern, state-of-the-art facility and equipment, consists of factory area 30,969 square meters, 1200 employees.Factory will finish construction and start mass production of lead acid batteries in the 4th quarter of year 2016.
The R&D center has versatile development, main mission is to optimize lead acid capacity and enhance & improve production procedures; future plan is to invest in the modern technology of Lithium batteries. With highly trained engineers & high standard quality control in Q.C departments, Chang Nan Battery Ind. Co. Ltd produces stable and superior Made-In-Taiwan quality of lead acid batteries.
Chang Nan Battery Ind Co. Ltd has long term business relationship with global clients in OEM and aftermarket sectors distribution, and will further expand lead acid battery business in domestic markets in Taiwan. CNB has a professional image and offers total satisfaction for clients need worldwide. We have competitive prices, high quality products, and plenty capacity to satisfy all demand from all customers.
CNB conducts its business ethically. We respect not only the customers, but our own employees and global environment too. We are committing to provide a safe and proper working environment for our employees and manufacturing plant which abides by international high quality standard and human rights ethics.

The mission of CNB is to become a leading sustainable green energy corporation. We know the importance to keep our planet green. From plant machinery to production process, CNB adheres to the most updated environmental rules and regulations. We love Earth as much as you do!